These books was rash a little while ago. They was written about character that is based on a blood type. If we give the book for our friends, they can understand about us by this book. It indicate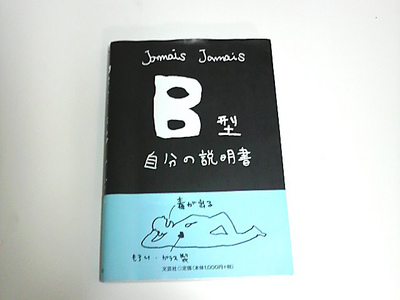 character appropriately. I felt strong emotion when I read the book "An Explanation of blood type B". My blood type is B, everything that was written in the book is applicable to me.
At first of a series this explanation, type B book became a best-seller. Then other type book was sold. The series published a game, an application program for cell phone and DVD. It shows how many people are interested in analysis about character depend on blood type.